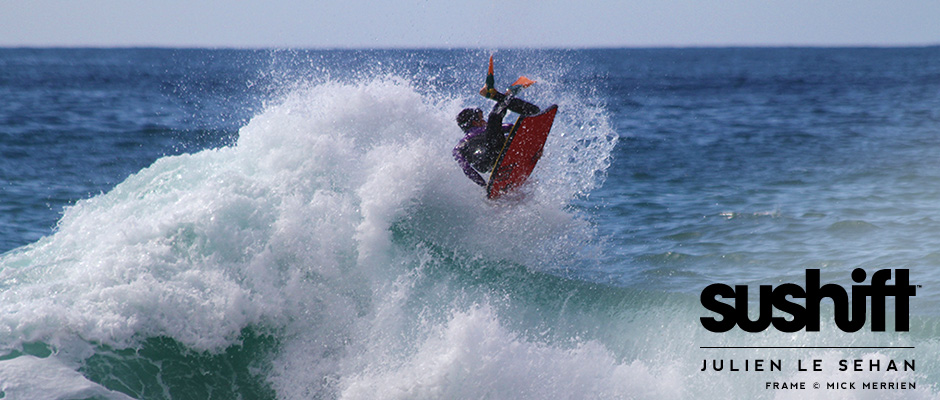 At 18 y.o. Julien surfs as good as guys 5 years older than him and is super consistent every session whether he's surfing lefts or rights. Super smooth style and seems to somehow make every single move he does on a boogie. Once again a humble rider with a smile, a great attitude in and out of the water and an unmatched motivation to perform and have fun on the boogie: Everything we digg here at Sushift. You'll be hearing about Julien a lot in years to come !
Current sponsors:
Sushift™ Accessories
Home sweet home:
French Brittany
Current location:
Spent Summer surfing the infamous LaGraviere beachbreak in SW France.
Visit Julien's page on Facebook:
http://www.facebook.com/lesehanjulien
Instagram:
http://instagram.com/julien_le_sehan
Latest Vid
Julien sent this video for the Jase Finlay air comp the other day. Filmed by Pierre-Louis Costes litle sister. Yewww