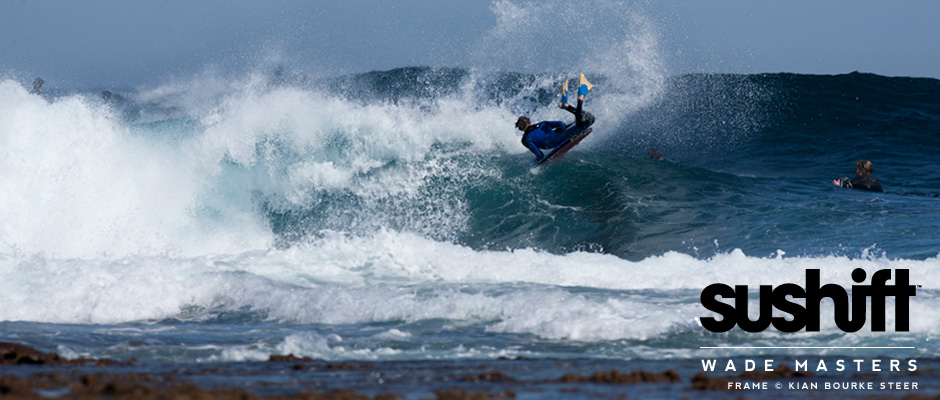 Hailing from the Central Coast, NSW, Wade has a smooth style, is explosive, creative in the water, relaxed on land and he's super cool so we got him on the team ! ah ! How's that for a bio / profile description ?!
Current sponsors:
QCD, I Am None, D5, Sushift™ Accessories
Home sweet home:
Central Coast, NSW, Australia.
Current location:
Home
Facebook:
http://www.facebook.com/wade.masters.9
Instagram:
http://instagram.com/wade_e
Latest video:

Watch more videos:
https://vimeo.com/55190365 – Wade, Soyroll™ Clip, edited by Lyfemedia/Rob Sherwood
http://vimeo.com/38299755 – Wade, 4 sessions at Home, edited by Rob Sherwood
http://vimeo.com/40851098 – Wade, Leftovers, edited by Blake Parker