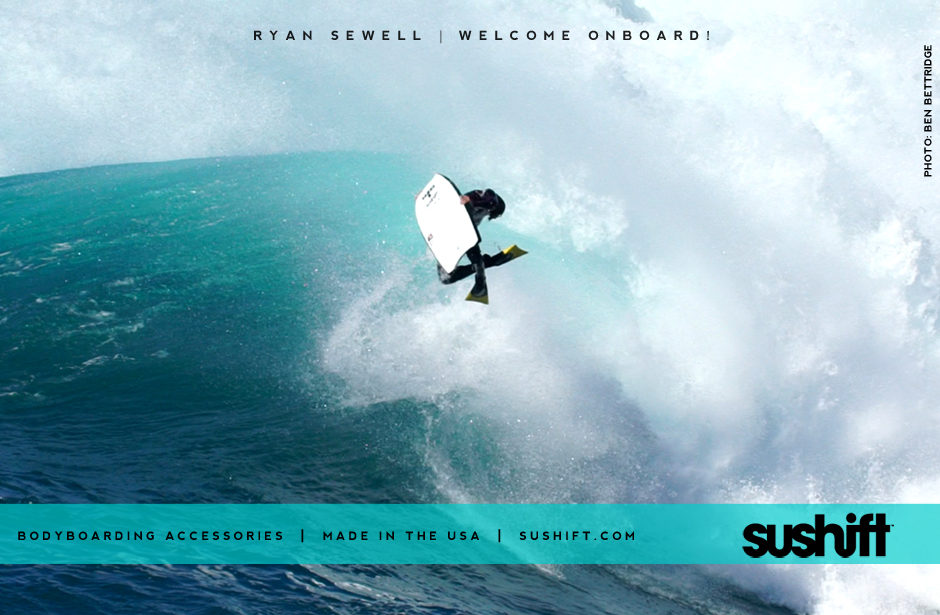 Hailing from Moruya, NSW, Australia, Ryan Sewell has recently shined in Drag Board's latest movie "RIP" charging waves of consequence with style. We're super stoked to announce Ryan's addition to the Sushift international team! Stay tuned for more from Ryan & Sushift very soon!
Current sponsors:
Drag Board Co, Z I O N, Stoke Factory, Sushift™ Accessories
Home sweet home:
Moruya, NSW, Australia.
Current location:
Home & chasing waves and swells
Instagram:
http://instagram.com/ryanwsewell
Facebook:
http://www.facebook.com/ryan.sewell.9
Latest Video Clip