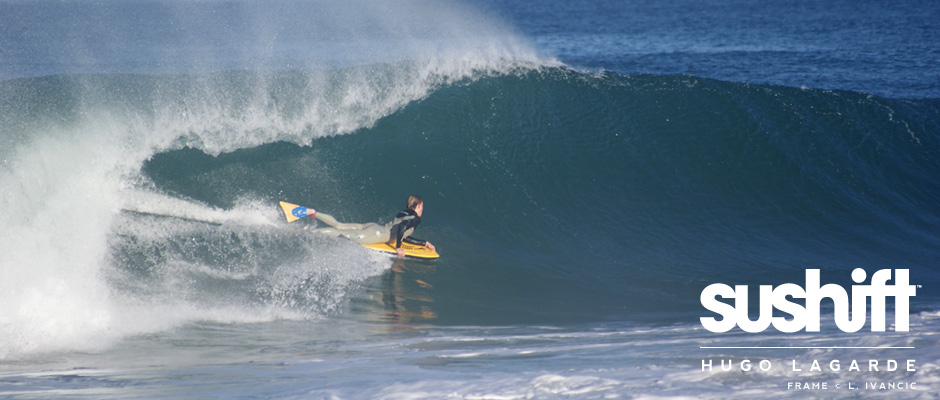 Hugo's been quietly shredding the SW of France beachbreaks for years now as well as Indonesia reefs where Hugo has been living and surfing almost a couple years as well. No doubt Indo helped Hugo perfect his style and tricks: he's smooth, charges, gets technical any time a ramp shows up and most important: he's the coolest guy in the water and is always smiling. When Hugo is home you'll find him chasing waves and perfect sandbars with Pierre-Louis Costes everytime the conditions are good. "Nothing beats french beachbreaks when the conditions are good" says Hugo.
Current sponsors:
Sushift™ Accessories
Home sweet home:
Capbreton, France
Current location:
Philippines, then Bali, then back to France.
Gallery: